Recipes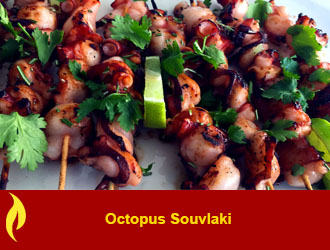 The national pastime of Cypriots is the cooking process and eating of Souvla and Souvlaki
Prime tender meat must be used, the ideal cuts being the nut of the lean or boned meat of the loin and best end.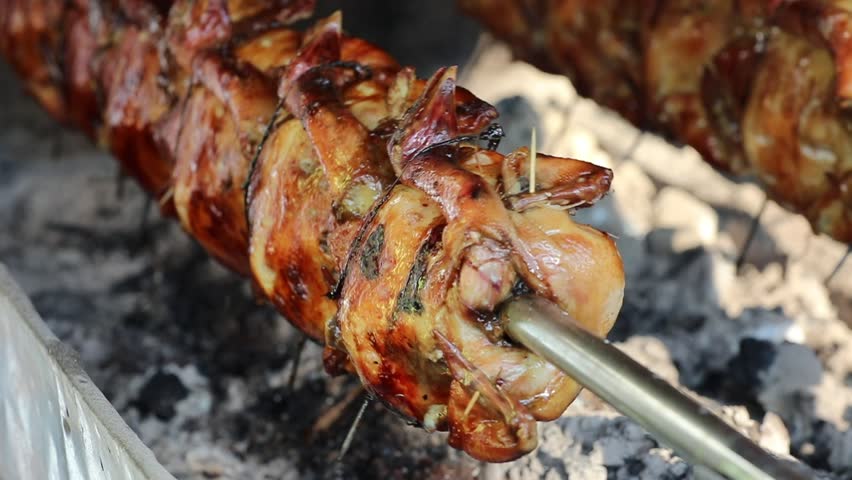 Souvla:
Cut the meat into big cubes or chunks, season to taste and place on the skewerSeason, brush with olive oil or melted fat and heat gently turning and brushing until cooked, turned brownish. It can be cook on charcoal fired by gas or coal fire.Serve with village salad with onions and sprinkled with parsley or rice and yogurt.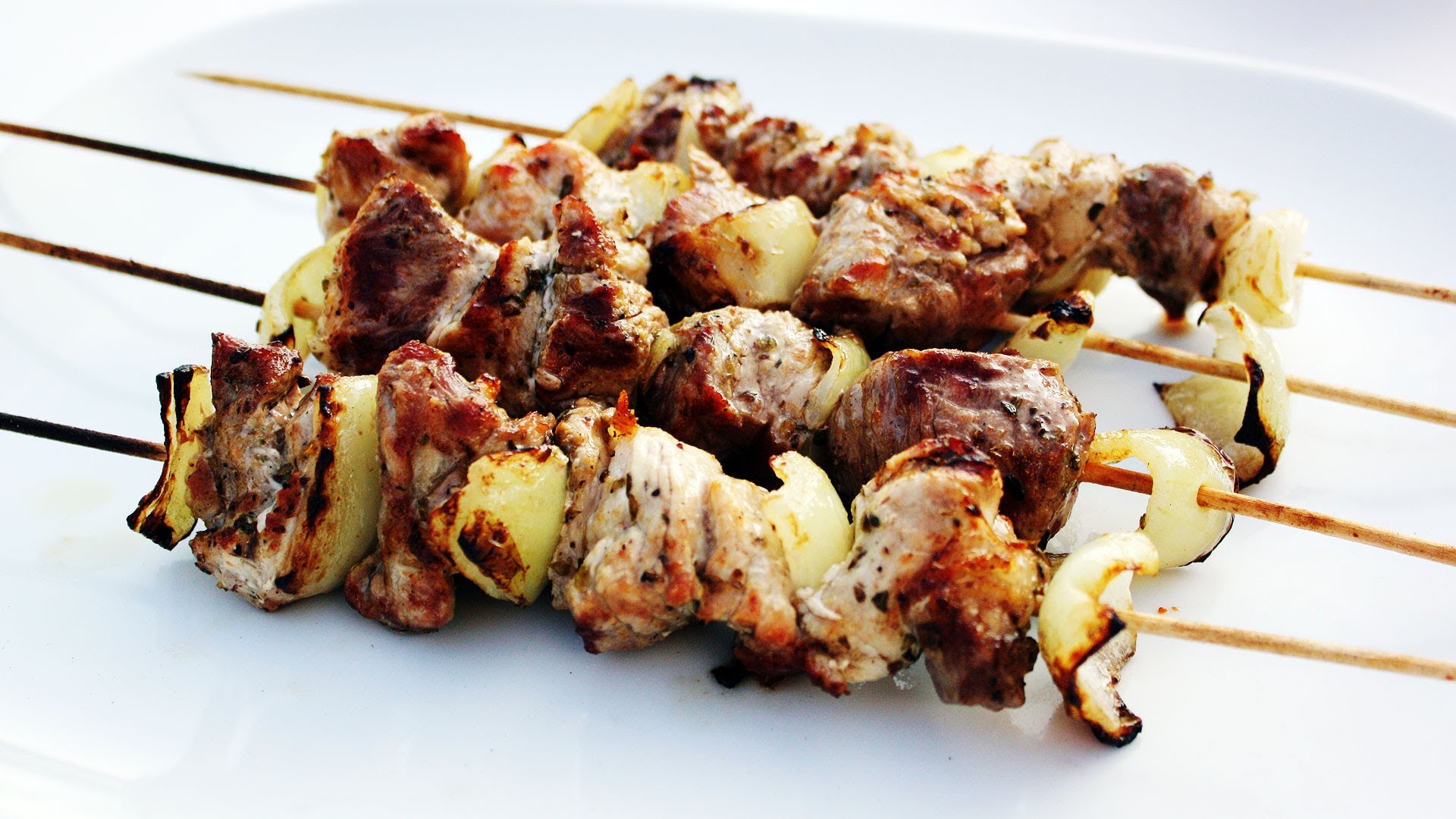 Souvlaki:
Same as soulva. The only difference is the size of the cubes of the meat.
Serve with tomato, cucumber cubes mixed with coarsely cut parsley and onion, with toasted pitta bread.
Variations:
Other items that can be used are, tender cuts of pork, chicken, liver and beef, also kidney, bacon, sausage, mushrooms, green or red peppers and tomatos.
The meats can be mixed together on the same skewer, as well as the other ingredients.
Different flavours may be introduced by marinating the skewered meats in dry wine, -red and white-, olive oil, lemon juice, spices and herbs for 1-2 hours before cooking.
Spices and herbs usually used:
Black pepper, garlic, onion, dry parsley oregano leaves and freshly ground coriander seeds, - optional.