Greek Lamb Souvlaki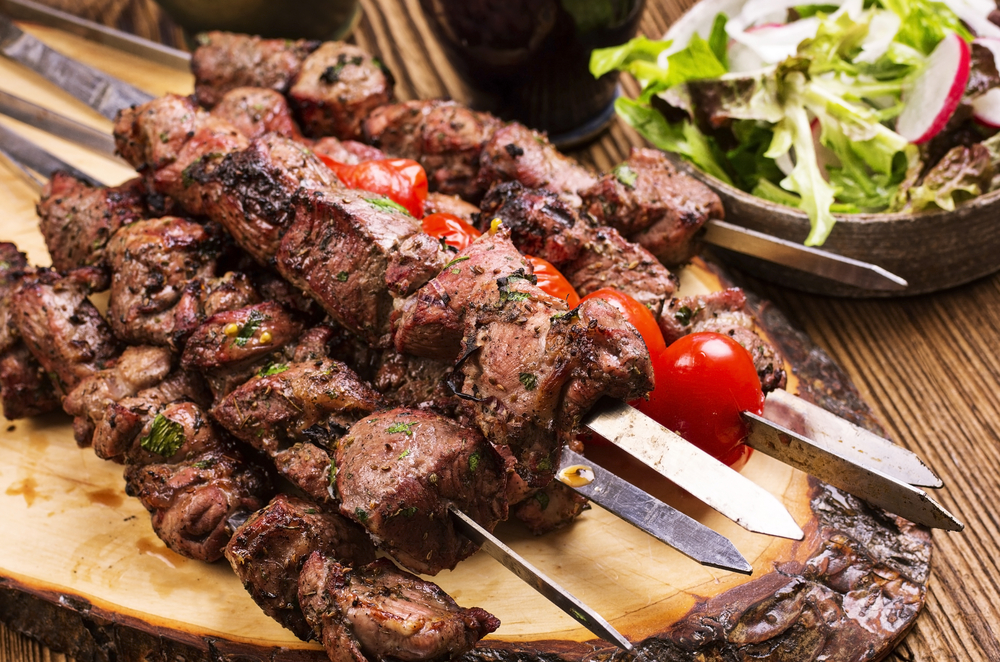 | | | |
| --- | --- | --- |
| | Ingredients Required: | |
| | Leg of lamb, cut into cubes | |
| | | |
| | | |
| | | |
| | 2 cloves of garlic, minced | |
| | 1 onion, cut into large cubes | |
| | 1 green pepper, cut into large cubes | |
| | | |
PROCEDURES:
Step 1: Prepare the Ingredients
Cut the ingredients into square cubes so they are ready to cook.


Step 2: Marinate the Lamb
Add the rosemary to the lamb. Then the oregano, the garlic, the lemon juice, the olive oil and combine together. Leave to marinate for between one to four hours. If for more than one hour, put it in the fridge.


Step 3: Prepare the Cyprus Grill
Get the Cyprus Grill ready 20-30 minutes before you plan to cook. Note: It is ready to cook on when there are no more flames and the charcoal has turned white.


Step 4: Make Skewers
Thread a piece of lamb onto a skewer. Follow with a piece of onion, then a piece of pepper, and again with a piece of lamb. Fill up the skewers, repeating the process in the same order, until all the ingredients are used, ending with a piece of lamb on each skewer. Season with salt and pepper. Then turn over and season with salt and pepper again. Your skewers are now ready to barbecue.


Step 5: Barbecue Skewers
Place the skewers on the Cyprus Grill and turn the motor on and let them cook for 3-4 minutes. Once cooked remove from the grill and place on a baking tray.


Step 6: Serve and Enjoy
Serve immediately straight off the grill. They can be served with Pita bread, Tzatziki sauce, and a few sliced tomatoes.​